What is Healing and Restoration?
Jesus is going about His shepherding business today amidst the flocks of God. The ministry revealed of The Good Shepherd in Psalm 23 is active today, as it was when Jesus walked the face of this earth as a man. We see Him bringing rest, comforting, restoring the soul, anointing and walking with us through valleys. Jesus the Good Shepherd comes to bring emotional and mental restoration.
At New Day we believe that He is shepherding by his Spirit, but also through the ministry of those He calls as shepherds. For this reason we have a team of individuals who have received training in order to help others come into a greater encounter with the healing and restorative love of God.
The Lord is my shepherd; I shall not lack
He makes me to lie down in green pastures;
He leads me beside the still waters.
He restores my soul;
He leads me in the paths of righteousness For His name's sake.
Yea, though I walk through the valley of the shadow of death,
I will fear no evil; For You are with me;
Your rod and Your staff, they comfort me
You prepare a table before me in the presence of my enemies;
You anoint my head with oil;
My cup runs over.
Surely goodness and mercy shall follow me All the days of my life;
And I will dwell in the house of the Lord Forever.
– Psalm 23
Often we come to realize that we are "lacking" and that something is not as we want it to be. It could be our relationships, our reactions, our thoughts or emotions. We desire to encounter Jesus as our restorer, but we need some help along the way. This is a heartfelt and biblical response to our troubles and challenges.
Confess your faults one to another, and pray one for another, that ye may be healed. The effectual fervent prayer of a righteous man availeth much. James 5:16
How can I receive Healing and Restoration Ministry?
The New Day Healing & Restoration Ministry is a ministry to people needing short term help. Generally, there are four to six ministry sessions to accomplish this. Ministry sessions usually take place every one to two weeks, and are approximately one hour long.
We believe that God can bring you freedom and wholeness through encountering his presence and coming to him in faith as little children. We look forward to ministering to you!
To take the next step, follow the link below.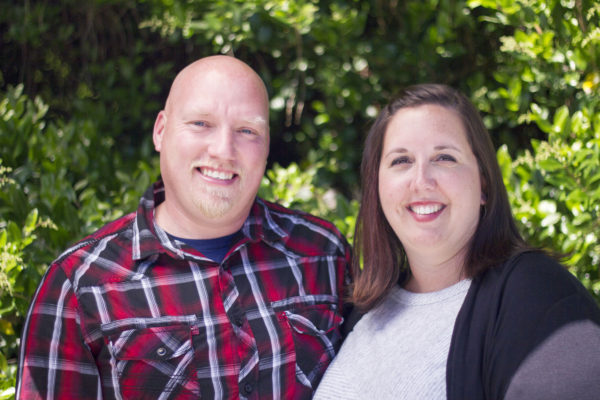 Mike and Kathi Richardson
Mike and Kathi have a heart to see people set free and living from the truth and love of God. They have received training from Restoring the Foundations, SOZO, New Day and others but say they have gained the most experience through receiving ministry themselves. They have been a part of the Healing and Restoration ministry at New Day since 2013. They have been married since 2000 and have 3 beautiful children, Abbi, Grace and Joshua.